Relax into the inner sanctum of our beautiful and relaxing Lake Suites. Connect with your heart and mind, without televisions in the rooms, we encourage our guests to detox from technology and discover the joy of just being. Our intimate suites offer comfort, space and well being, set against the magnificent backdrop of Lake Cuyamaca and Stonewall Mountain. 
As you enter your suite you will find a heavenly queen bed, fitted with the softest linens and pillows. Outside the sliding glass doors panoramic views of the lake and mountains shine through, as the stillness and peace invite you to journey inward toward quietude. Fall asleep to the sweet aroma of lavender from your aromatherapy lamp and to the stars which can be seen shining brightly through your skylight. Wake only to the silence of nature and enjoy a cup of coffee on the deck outside your sliding glass doors. Amazing views, unparalleled comfort and beautiful art are just some of the unforgettable experiences that our lake suites offer with access to the jacuzzi, spa and meditation hall.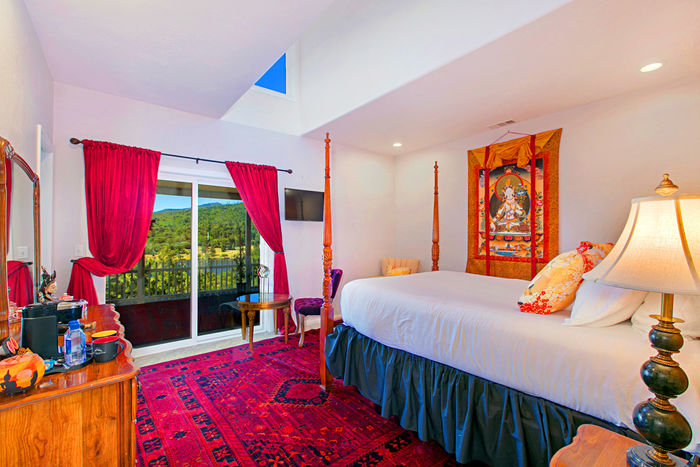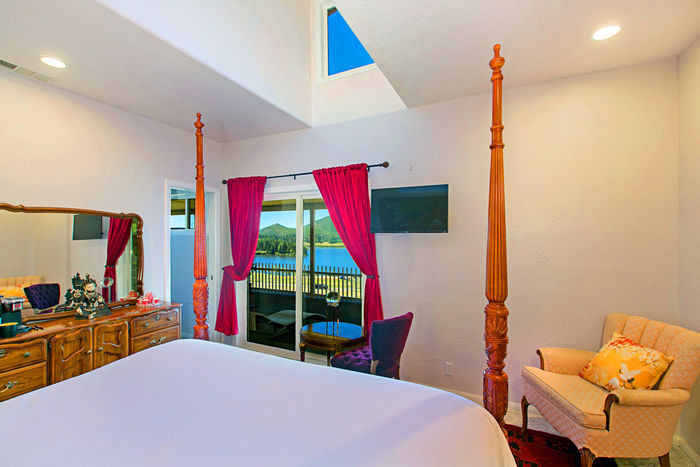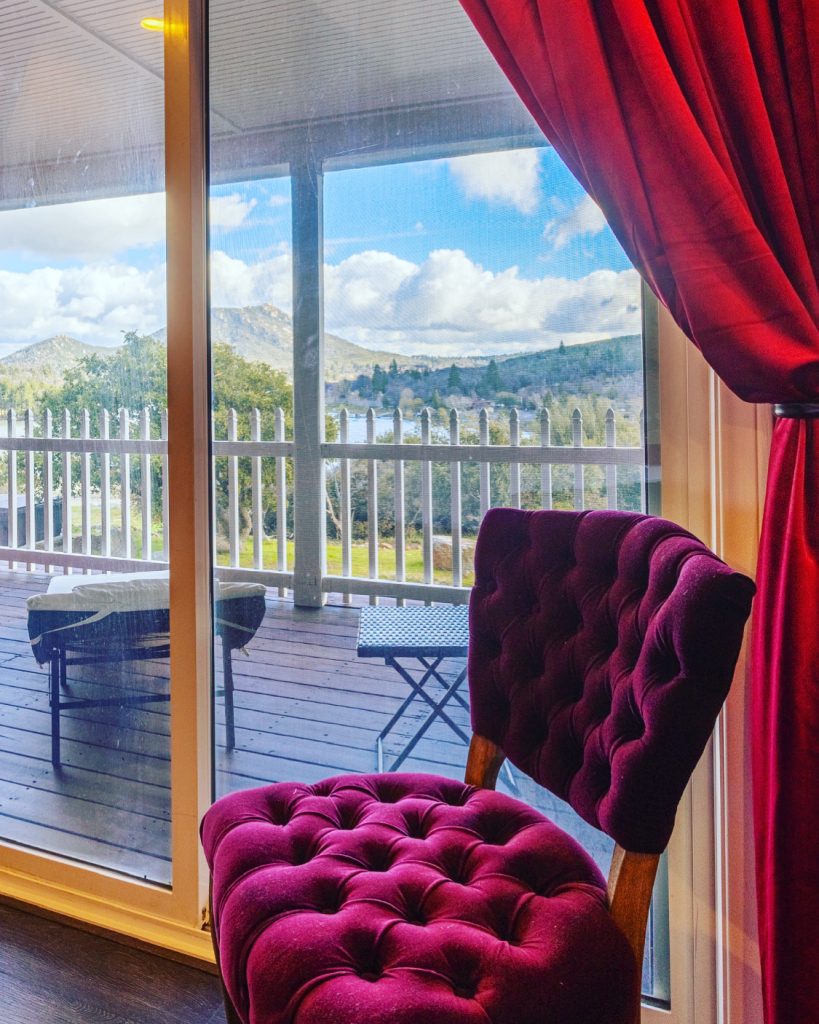 The Lake Suites feature their own terrace sitting area with two chaise lounges facing the lake, a luxurious queen bed and memory pull out twin bed, sitting area and armoire. The ensuite bathrooms are appointed with rainshower heads, Beekman toiletries and plush Quiet Mind Bathrobes.
Double Room                                                 $195 
Rates are per night per person, excluding city tax.
Our  team are here to help. If you are interested in finding out more about your stay at Quiet Mind Mountain please contact us today at info@quietmindretreat.com